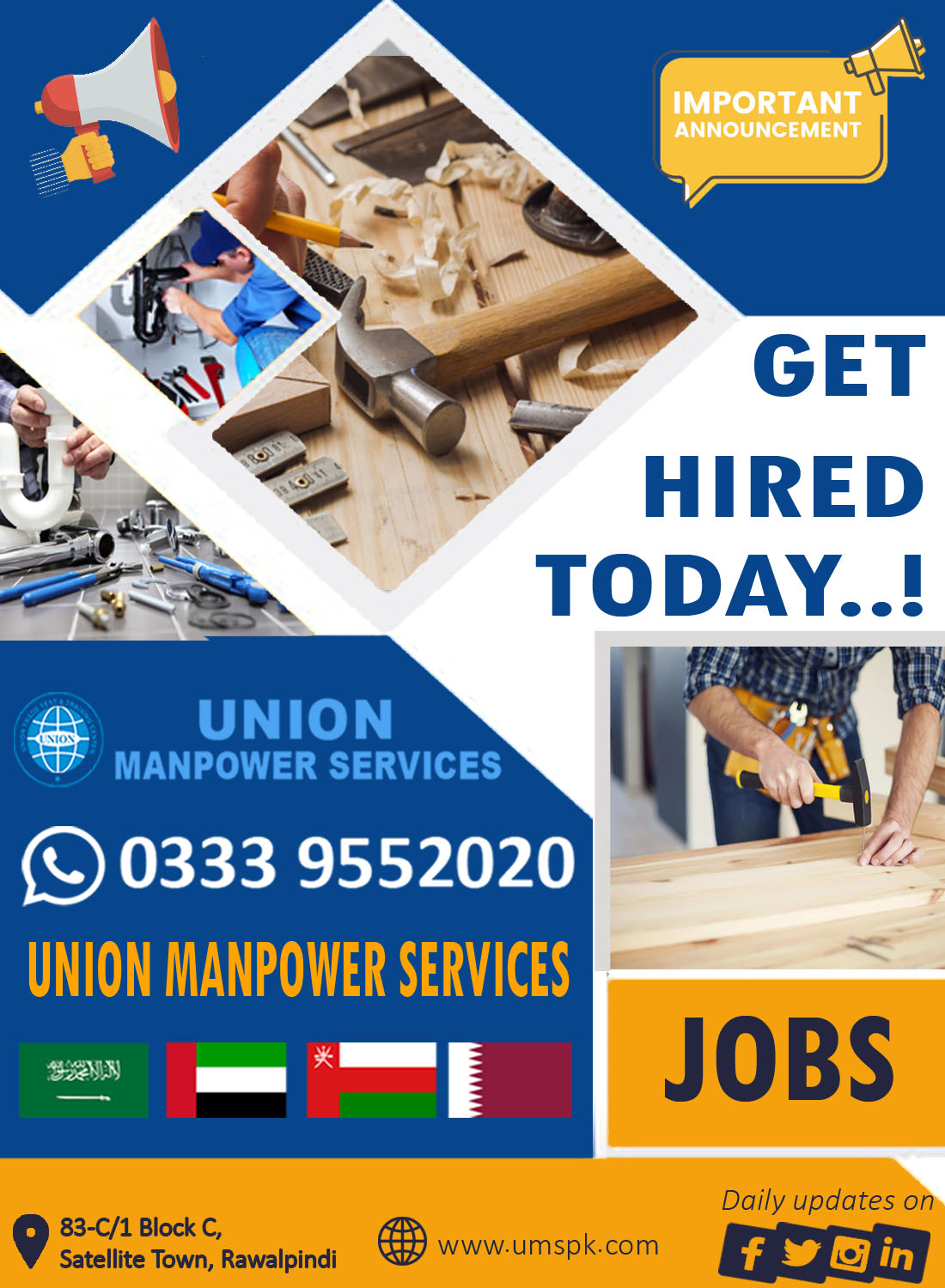 Manpower is an important part of any organization. There are various companies providing manpower services in Pakistan. The basic concept of such companies is to act as a bridge between company and the candidate. Among the several reasons to choose manpower service in Pakistan, a few are mentioned below:
Less expenses and less responsibility
Identification of talents
Work with flexibility of the recruiting company
Reduced hiring risks
Negotiation of salary
Offer insights
So, manpower service providers work with different companies and advice you with the best ones only. The candidate is also provided with the brief details about the company. The details include policies, packages, allowances, vacation details etc.
When we talk about manpower services in Pakistan ,its worth considering Union Manpower Services too. Union manpower services is the best overseas manpower recruitment agency in Rawalpindi. UMS provides all the above mentioned services along with the other manpower services which are exclusively provided by UMS only.
Furthermore, Union Manpower Services works with many trades. So, there is a great chance for manpower to get recruited in overseas countries if they apply through UMS. Our process is simple, short and easy. Anyone can easily start the process. Firstly, any person having interest in working abroad, has to just submit the resume/CV via post, email or by-hand. After that, we will contact the shortlisted candidates according to the demand of manpower.
Moreover, there is always new opportunities around the world. Therefore, get a good chance for yourself. Check our daily updates on facebook.
For more information, never hesitate to contact us:

Address: 83-C/1,C-Block Satellite Town Rawalpindi.

Phone: +92 51-4851287, +92 51-4851288.

Cell: +92 333 9552020

International
Contact No: +966 56 4237204, +974 30500864

Email: union_2458@yahoo.com, info@umspk.com
Skype: union_2458

Website: www.umspk.com