Manpower Recruitment Agency Rawalpindi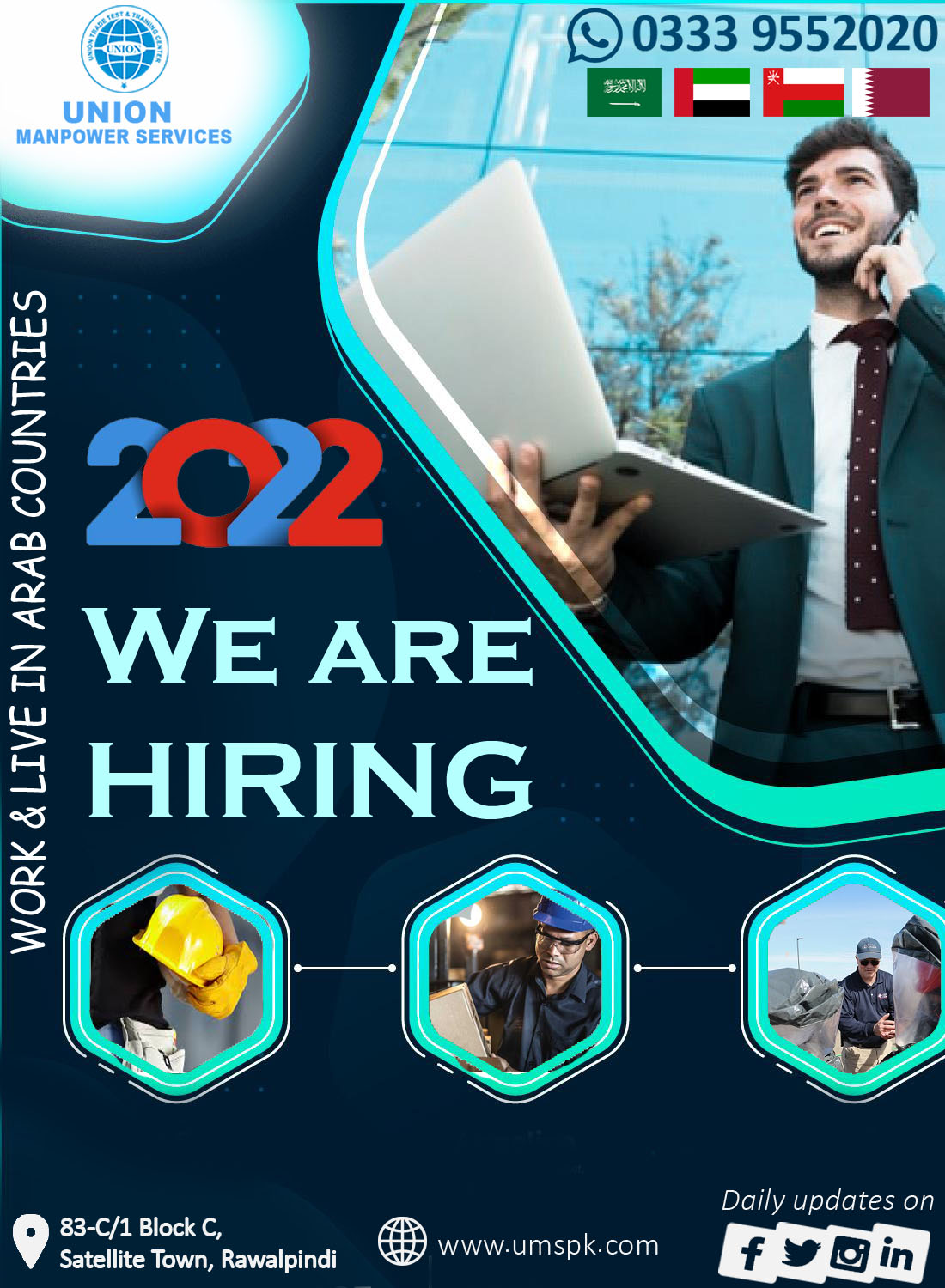 Rawalpindi is located in the heart of Punjab. This location is easily accessible from all around the Pakistan. People from different cities visit Rawalpindi to seek for their dream jobs. Rawalpindi and the capital of Pakistan, Islamabad, are called twin cities. All the amenities of Islamabad are also enjoyable in Rawalpindi.
For the candidates seeking the jobs in foreign countries, Manpower recruitment agency, Rawalpindi, UMS is famous. UMS, Union Manpower Services, is the best recruitment agency in the twin cities. The most demanding services of UMS are as follows:
Explanation of hiring needs and criteria.
Candidate profiling.
Matching the skills to the demands of the right recruiter.
Pool of recruiting companies with multiple vacancies.
Human resource consultancy services.
Generate contracts as well as view all the legal processes.
Fast and secure visa processing services.
Furthermore, Union Manpower Services works with many trades. So, there is a great chance for manpower to get recruited in overseas countries if they apply through UMS. Our process is simple, short and easy. Anyone can easily start the process. Firstly, any person having interest in working abroad, has to just submit the resume/CV via post, email or by-hand. After that, we will contact the shortlisted candidates according to the demand of manpower.
Moreover, there is always new opportunities around the world. Therefore, get a good chance for yourself. Check our daily updates on facebook.
For more information, never hesitate to contact us:

Address: 83-C/1,C-Block Satellite Town Rawalpindi.

Phone: +92 51-4851287, +92 51-4851288.

Cell: +92 333 9552020

International
Contact No: +966 56 4237204, +974 30500864

Email: union_2458@yahoo.com, info@umspk.com
Skype: union_2458

Website: www.umspk.com