Recruitment Agencies in Rawalpindi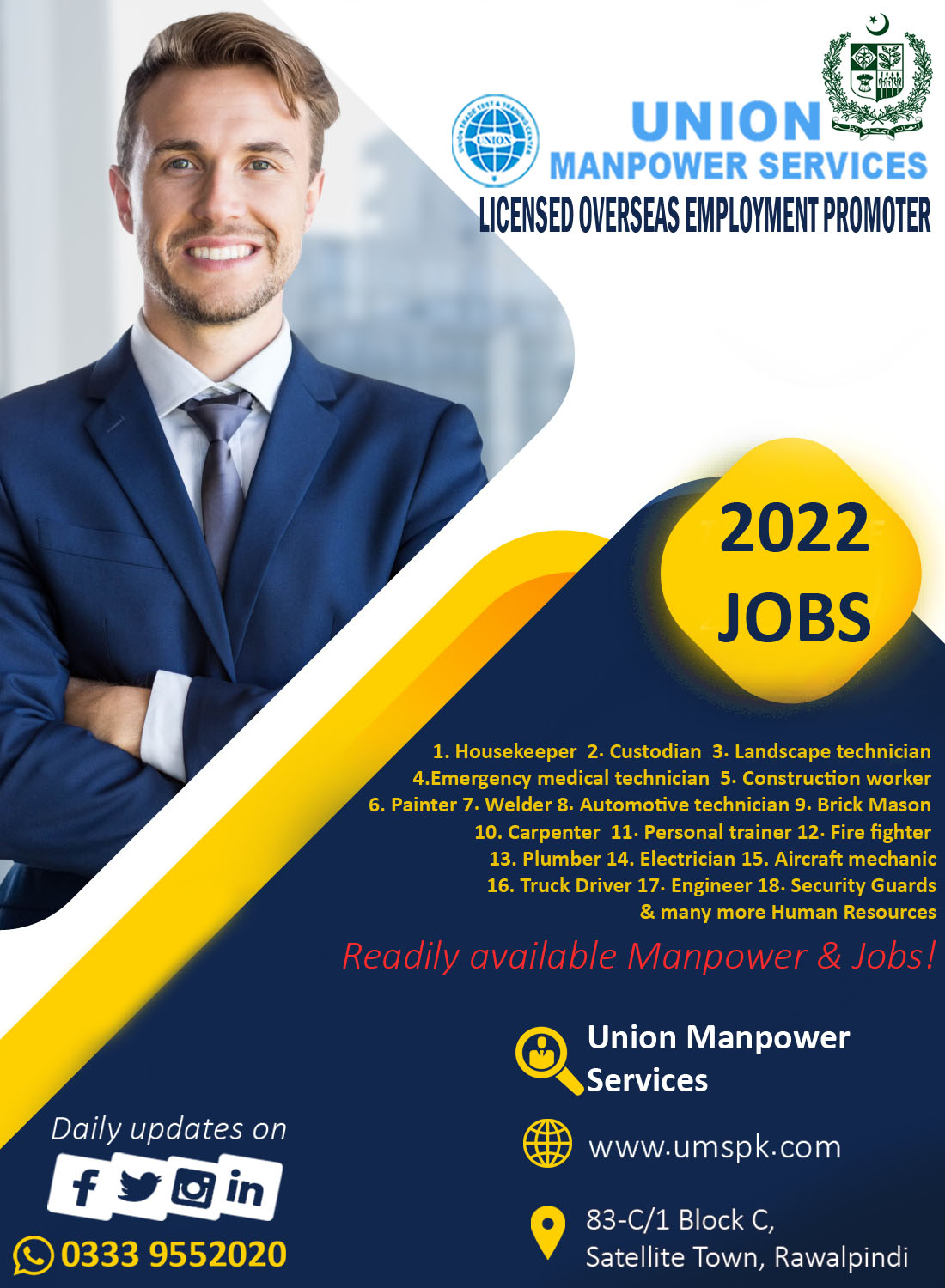 There are many recruitment agencies in Rawalpindi. The main purpose of recruitment agencies is to serve as a bridge between companies and manpower. We can find the best recruitment agencies in Rawalpindi who take the responsibility for the overall hiring process.
Union Manpower services is the best of the area. Its basically not only the overseas manpower recruitment agency but it also provides technical trades training. It has its own hostels for distant manpower and trade testing center. Moreover, Our deployed staff have been known for their adaptability, perseverance, & smooth interpersonal relations. We ensure that before their deployment, they attend briefings & seminars that would prepare them psychologically & emotionally, to boost their morale, & productivity. We also require some of our candidates to undergo further training in our own training centers to accredited training centers to review & upgrade their current skills & competencies.
UMS has huge number of workers from all categories in our data bank for immediate placement. Therefore, this enables us to meet the exact needs and standards of our esteemed Clients within their desired time frame.
Hence, all our candidates undergo rigid and intensive screening, so we make sure only those with relevant and suitable knowledge & experience would be lined up for interview.
Get daily updates on our facebook page: www.facebook.com/umspk
For more information, never hesitate to contact us:
Address: 83-C/1,C-Block Satellite Town Rawalpindi
Phone: +92 51-4851287, +92 51-4851288
Cell: +92 333 9552020
International
Contact No: +966 56 4237204, +974 30500864
Email: union_2458@yahoo.com, info@umspk.com
Skype: union_2458
Website: www.umspk.com