Overseas Employment Services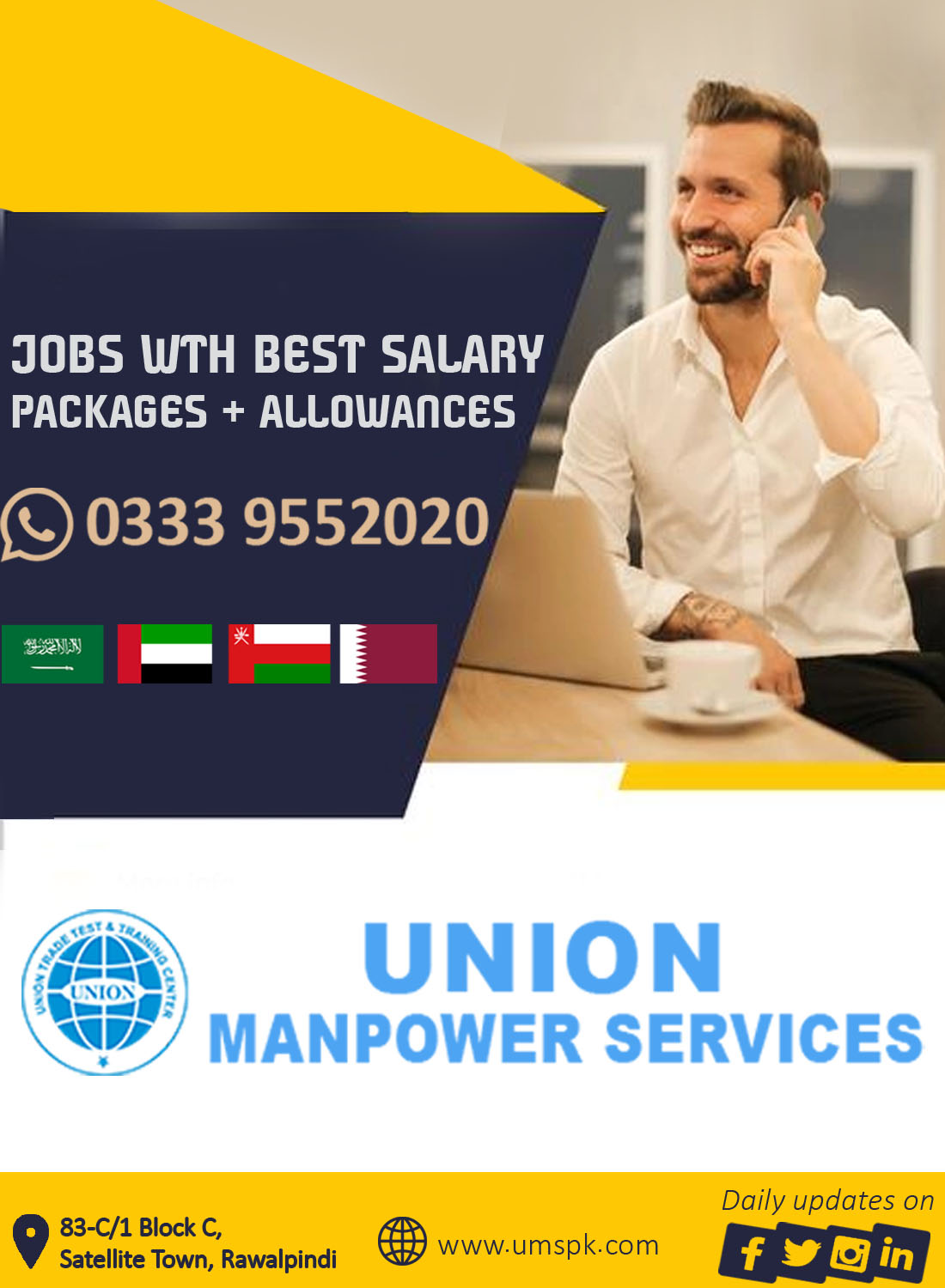 Overseas Employment Services include Recruitment, Consultancy, Manpower Supply and Visa Processing Services. Job seekers look forward to overseas employment services for fast execution, reliable offers and cost effective human resource management. The value added services build the unbreakable trust, bonding and the overall recruitment process much desirable. The best overseas employment services ensure hassle-free procedures, customer satisfaction and better coordination.
Union Manpower Services works with many trades. So, there is a great chance for manpower to get a job in Saudia Arabia if you apply through UMS. Our process is simple, short and easy. Anyone can easily start the process. Firstly, any person having interest in working abroad, has to just submit the resume/CV via post, email or by-hand. After that, we will contact the shortlisted candidates according to the demand of manpower.
Moreover, there is always new opportunities around the world. Therefore, get a good chance for yourself. Check our daily updates on facebook.
For more information, never hesitate to contact us:

Address: 83-C/1,C-Block Satellite Town Rawalpindi.

Phone: +92 51-4851287, +92 51-4851288.

Cell: +92 333 9552020

International
Contact No: +966 56 4237204, +974 30500864

Email: union_2458@yahoo.com, info@umspk.com
Skype: union_2458

Website: www.umspk.com